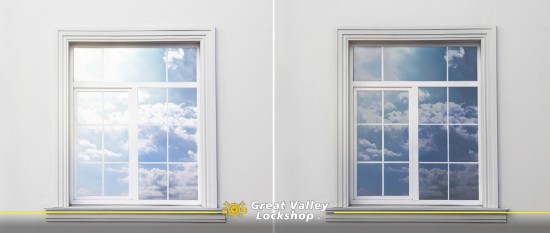 Why More Homeowners Are Using Window Tint
Window tinting is not just for businesses or cars anymore. Homeowners are catching on to the many benefits that window tint offers. Tinted windows can help to reduce energy costs, keep your home cooler in the summer, and protect your furniture from fading.
Are you looking for a way to improve the aesthetic appeal and value of your home? If so, you may not have thought about window tinting. This appears to be something that is often relegated to the bottom of most people's lists, but it is not nearly as expensive as some of the other choices and can provide a wide variety of benefits. What are some of the top reasons why you should invest in window tinting for your home?
1. Balance the Temperature in Your Home.
Are you looking for a way to reduce your utility bills? If so, consider investing in some window tinting. If you tinted film your windows, you will have an easier time keeping the temperature in your home even. For example, you might have a room in your house that receives a tremendous amount of afternoon sun. If that is the case, the temperature can skyrocket quickly, causing your HVAC unit to work overtime.
If you want to save money, consider investing in some window tinting. By blocking out some of the sun's rays, window tint can help to keep your home's temperature more consistent. This can lead to lower energy bills and more comfortable living space. That way, you can prevent that room from overheating, and you can keep the temperature even.
2. Protect the Furniture in Your Home.
The sun can cause fading and damage to upholstery, carpeting, and wood floors. Tinted windows can block out some of the harmful UV rays, helping to keep your furnishings looking new for longer.
3. Increase Privacy.
In addition to energy savings and protection for your home, tinted windows can also provide privacy. If you live in a busy neighborhood or have nosy neighbors, tinted windows can help to keep prying eyes out.
4. Make It Easier To See the TV Screen.
Are you having a difficult time seeing the TV screen? If you find that there is a significant glare on your TV in the living room, it might be due to sunlight shining through the window at the perfect angle. You might want to make it easier to see the TV screen by investing in some window tint. This is a great way to reduce the glare on the TV during sunny days. You don't have to worry about missing the best parts of your TV shows anymore.
5. Protect Your Health
In addition, you don't necessarily have to worry as much about UV rays striking your skin as you relax in the living room. You might be able to reduce your chances of developing health problems if you invest in some window tinting for your home. Many people do not realize that it is possible to get sunburned at home if you don't protect yourself against UV rays with some window tint.
6. Boost Your Home Security.
Finally, one of the biggest reasons why you may want to invest in window tinting is that you can increase your home security. People are curious, and you might have some people peeking into your home through the windows. You do not know if they are peeping Toms or potential thieves, so you need to keep their eyes focused elsewhere by investing in some window tint for your home. Make sure you protect your privacy and reduce your chances of having your home broken into. A little window tint can go a long way toward reducing crimes of opportunity.
Work With Great Valley Lockshop To Increase Home Security
Window tinting can be a great way to increase your home security, but you also need to work with professionals who can help you identify other potential improvements. We are Great Valley Lockshop, and we are proud to work with homeowners throughout the local area. We know that you want to keep your home and family safe, and it would be our pleasure to work with you to make that happen. Contact us today to speak to a member of our team about how we can help you improve the safety and security of your home.