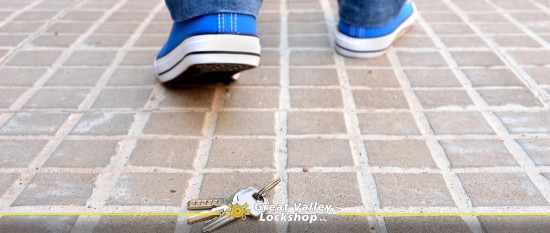 As Long as there Is a Need for Security, there Is a Need for Locksmiths
The skill of locksmithing dates back thousands of years. The first ancient lock was discovered by archeologists in in the remains of the Assyrian Empire. Scientists believe this rudimentary, wooden lock was made around 700 BC. But just because it has been around for a long time, doesn't mean that locksmithing will still be a necessary profession in the future. 
These days, many small-town locksmiths are ready to retire, if they haven't already. And, despite it being a valid career choice and a solid business that has stood the test of time, a younger generation of locksmiths has yet to appear. There is plenty of demand for locksmiths and other types of artisans, especially during the current labor shortage. But there aren't applicants lining up to learn the trade. 
Labor Shortages in the Skilled Trades
In the past five years leading up to 2021, average revenues in the U.S. locksmith industry rose by an annual rate of 3.5%. Looking forward to the coming years, growth is expected to be modest yet steady, according to IBISWorld. Plus, these types of jobs don't require an expensive bachelor's degree and, because skilled tradesmen are difficult to find lately, wages in most area are higher than the state average.  
"Young people don't want to do anything with their hands," he said. "People need welders, electricians, pipe fitters…Back in my day, a man or a woman would kill for an apprenticeship like that," says 70-year-old locksmith, Johnny Gilkeson. After decades of cutting keys, fixing and installing locks, he has put his locksmith store up for sale. Business continues to be steady for him, but he is ready to retire and hasn't found anyone interested in taking over the trade.  
This same scenario is playing out for other skilled trades jobs, including construction workers, drywall installers and finishers, bricklayers and masons, roofers, HVAC technicians, carpenters, glaziers, electricians, plumbers, sheet-metal workers, welders, boilermakers, and pipe fitters. High paying job positions that are in high demand are sitting unfilled as high school students focus on collegiate career paths.  
"Parents want success for their kids," said Mike Clifton, who teaches machining at the Lake Washington Institute of Technology, when interviewed by NPR. "They get stuck on [four-year bachelor's degrees], and they're not seeing the shortage there is in tradespeople until they hire a plumber and have to write a check." 
So, what should we expect for this industry? Will there be a next generation of locksmiths? 
Locksmithing Today
Professional locksmiths do so much more than make copies of keys and selling hardware. They are the go-to technicians for installing, repairing, rebuilding, and modifying mechanical and electronic locking devices, safes, and security vaults. And this trade is not stuck in the past; there is the same level of evolution and innovation in locksmithing as in other industries. There is a lot of technology that goes into residential and commercial security. Specialties for locksmiths are as varied as building custom safe to working as independent security consultants. 
Locksmiths design and install complex master key systems, keyless security systems, access control systems and cloud-based, digital security systems. They work for companies with high-security needs to safeguard employees, materials, equipment, and valuable data using reinforced commercial doors, proximity readers and biometric entry readers.   
Locksmiths also provide assistance for organizations working in particular industries. For example, they design access control systems in compliance with HIPAA patient privacy regulations. They design complex entry systems including electric locksets, wire transfer devices, key cards, and magnetic locks for university campuses. Locksmiths are responsible for making security plans for hotels and finding the best keyed or keyless solution for guests to use. They have specialized expertise to help business owners protect retail spaces, comply with fire, safety, and handicap accessibility regulations by the ADA. Even before a building becomes a business, locksmiths help contractors to secure construction sites against theft, accidents, and vandalism. 
They help homeowners increase security with specialized hardware and installation assistance for reinforced residential doors. With keyless entry systems, smart locks, and smart doorbell cameras they upgrade and integrate security into smart home automation systems.  
Another major reason why locksmiths will not go out of business is their ability to assist people in emergency situations. Most locksmiths offer emergency services 24 hours a day, seven days a week. If you were locked out of your house or vehicle in the middle of the night, who would you call? The solution is a locksmith. Because locksmiths are always accessible to respond to emergency situations, they are analogous to the fire service or the police in several aspects. 
This job is not just limited to pin tumbler locks and deadbolts either. They set up locking devices for revolving doors, install magnetic locks on sliding doors, automatic door locks, panic hardware and hardware for emergency exits. The also make copies of electronic keys for car owners.  
A New Generation of Locksmiths
According to the PeopleReady Skilled Trades' analysis, demand has shot up for many skilled trade jobs since the pandemic hit with nearly 400,000 new job openings in the sector since March 2020. This trend is exaggerated in the construction business where the housing and remodeling market is currently booming but risks to be slowed down by ongoing labor and materials shortages.  
Efforts are underway to raise awareness about the labor shortage and the great career opportunities and benefits available in the various skilled trades. National Skilled Trades Day in May is one way of getting the word out through business owners visiting high schools to help educate young people. Similarly, the Going PRO campaign run by the Home Builders Association (HBA) aims to recruit and retain high-school graduates and veterans within skilled-labor tracks. Technical schools, such as NBSS, which offer a Locksmithing & Security Technology accreditation program.  
And for some locksmith activities, the secret to long-term success lies within their family-run business model. By passing skills down from generation to generation, businesses like Lockmasters have created a tradition for their children. When Lockmasters celebrated its 50th anniversary, Mark Miller became the third generation to own their family locksmith business.  
We Wouldn't Trade Our Job for Anything
We believe that this profession is all but dying. It's just moving into a different phase. From our perspective, the future looks bright. As long as there is a need for security, there is a need for locksmiths.  
If you'd like more information on getting trained as a locksmith contact Allegion.