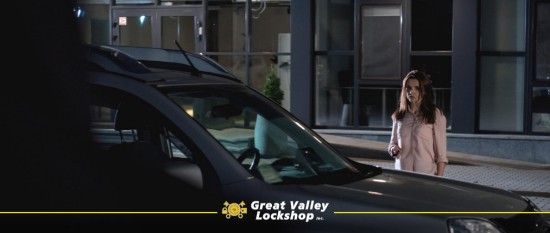 Top Tips for Keeping Your Car Secure 
Statistics have shown that there were nearly 90,000 motor vehicle thefts in the past years. Most of these thefts are caused by unsecured vehicles. Even if there are many upmarket cars with added security, there is still a danger of being hacked by tech-savvy thieves. 
As a car owner, you don't want your car to fall into the hands of thieves. The following are some tips you can follow to keep your car secure. 
Keep your car clear.
Hide all your valuables, including presents and shopping bags somewhere that cannot be seen from the outside. If the boot is full try to store items securely elsewhere in the car and cover them with a rug.  
Tinted cars may not have any issues with this but cars with clear windows can easily attract thieves to peek inside. Valuables can easily tempt thieves to break into your car and get whatever seemed to be a gain for them.  
Invest in a steering wheel lock.
Back in the 1990s, steering wheel locks were popular until smart technology came in. However, as car theft continues to rise, this old-style car-locking technology is making its way back into fashion.  
A steering wheel lock is a mechanical device that immobilizes the steering wheel. It is also known as crook lock or club rock. Even if thieves get hold of your vehicle, they wouldn't be able to move it because the steering wheel is locked.   
Other warning devices like audible alarms can also help deter thieves. Alarms can easily set off whenever someone attempts to break into your vehicle.  
Get your car windows etched.
Glass etching is a simple process that you can request from car dealerships before you take possession of the car. In fact, your auto insurance would often recommend this as a theft deterrent device. It involves etching the VIN number of the car into the corner of every window, windshield, and other piece of glass on the car. Consequently, when someone breaks your windshield, the pieces of broken glass bearing the VIN number will let police track down your missing vehicle.  
Etching your glass window can deter thieves because it is more difficult to sell. It is also very easy to recover if stolen. Some etchings are also visible enough for thieves who just pretend to fix their shoelaces while peeking at your vehicle. When they see the etching, it disappoints them from taking your vehicle. 
Beware of keyless thieves.
Cars with keyless entry and ignition are vulnerable to "relay theft", where thieves use digital devices that can pick up your car key fob's signal and "relay" it to the car. Once your car connects with their devices, it automatically starts right away, allowing them to drive it.  
So, if your car operates with keyless entry, make sure to keep your key as far as possible. One concerning suggestion was to place the keys in the microwave to deter the radio signal from thieves. But we don't recommend this idea as there is a chance of accidentally destroying the keys. Better yet, turn the key fob off if you are not using it so thieves won't be able to detect it. 
Related article: Shortage of Remote Keys Crushing Car Industry.
Install a dash cam.
A dash-cam with intelligent parking mode can switch itself on and start recording whenever it detects any movement. Having a dash-cam on your car lets you record events surrounding your car when you're driving and even when you're not around. Nowadays, dash cams with wi-fi or Bluetooth connectivity allow videos to be recorded directly to your computer. So even when your car is taken, you can still access the video from your computer.  
Beware of test drive thieves.
Many car dealerships have experienced test drive thieves. That's when a buyer pretends to be a legitimate buyer and requests to test drive a car. However, instead of returning the car, they just simply drive away and never return.  
If you're selling a car, you must insist on seeing their driver's license and insurance first before allowing them to set off. Don't just let anyone test drive the car unless it is a sure-buyer or the person is with his family members.  
When someone test drives the car, make sure the rest of the family members or friends are left behind. Only one person should be driving the car.  
Keep your car keys in a safe place.
Don't just place it anywhere or in the easy-to-reach letterbox. So, if you hang your car keys or drop them in a bowl near your front door, think again. You could be making a major mistake. With car thieves getting smarter every day, you need to be more vigilant. 
So, keep your car keys in a safe place. It could be a place that only you know. You could place it in a lockable safe, one that is secured to the wall or floor, or in a lockable drawer. Your bedside drawer is a good option.  
Anywhere out of sign and difficult to reach from windows and doors would be a great hiding place. On the other hand, avoid placing your car keys near the window or movable storage boxes. Don't keep them in your bag or purse unless you're on the go. Also, don't put your keys on top of the TV or refrigerator or in any visible places inside your home.  
Related article: How to Get a Copy of a Transponder Key.
Be vigilant against attacks through vehicle networks.
Nowadays, attacks are becoming more sophisticated. We're all starting to see attacks against cars through headlights, wing mirrors, and other unusual vectors.  
High-tech cars that utilize artificial intelligence could easily be fooled by thieves by running a code that allows it to be unlocked even without a key fob. Some cars with auto drivers can be manipulated through computer codes and signals. Another recourse of action is to install a tracking device on your car. If thieves steal your car, you can easily notify the police or monitor the station to recover it.