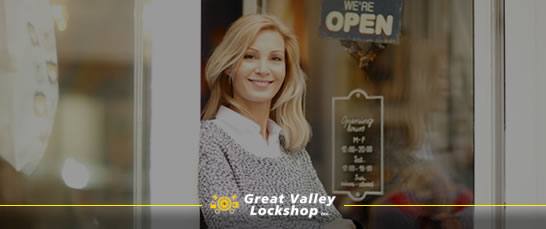 Top Retail Store Security Tips
If you operate any type of business, let alone a retail store, you may experience either a burglary or an attempted burglary at some point. To a certain extent, it goes with the territory of operating a business, as stores are primary targets for this type of activity, especially during the night hours when the store is unlit and vacant. While you certainly insure your business to safeguard it from the unthinkable, there are several other measures that you can take to keep your retail store as safe as possible. This post will take a look at some of the latest security trends and tips for keeping your business as safe and secure as possible.
Retail Security 101
When it comes to keeping your store safe, you should not only be concerned about protecting your merchandise and your earnings, but also sensitive information. That's right, retail security is perhaps more important now than it has ever been before with the possibility of a data breach and release of sensitive information like credit card numbers, social security numbers and more. And while you may think that these types of crimes don't take place within the store itself, think again. If you have customer data on file or stored in a computer, it's just as susceptible as your merchandise and cash box in the event of a break in.
With that said, here's a look at some basic ways to keep your store safe:
Use the right locks.
Safeguard all exterior doors.
Regularly re-key locks on the store.
Invest in a safe.
Install a security system.
Add security cameras.
Integrate an access control system.
Utilize EAS to protect merchandise.
Use the Right Locks.
It's obvious that you should protect your store with locks. But what's not so obvious is what locks are right for your business. For instance, in order to collect on insurance money, most policies require proof of forced entry into a facility. So whatever lock system you choose, you have to make sure that the burglar is going to have to work hard to get in. For this reason, generally pin tumbler cylinder locks with a deadbolt are recommended, along with a double cylinder locks. Check with your local locksmith to see what type of door lock is best for your situation.
Safeguard All Exterior Doors.
Many business owners only make security a priority on the main entrance to the business – and that's a mistake. Many criminals actually prefer the entrance that's less busy – and that's likely the rear entrance that deliveries come to and that you and your employees enter through. So, make sure to safeguard the rear entrance with extra security devices, as well as any service doors and garage doors.
Regularly Re-key the Locks.
If you own or manage a business, chances are that you have employees. And these employees need to be able to access the store. However, staff can loose keys or fail to return their copy when they change jobs. For that reason, it's important to have a key management system and rekey the locks when copies go missing.
Invest in a Safe.
If a thief were to break into your retail store, you don't want them to easily be able to access the cash box. That's why it's so important to invest in a high-security safe to store cash in. Store owners have a lot of options including cash drop safes, electronic safes, and traditional combination safes.
For even more security, we'd recommend storing the safe in a secure section of the store, ideally behind another locked door. This will just make the burglar's task that much more difficult and time consuming.
On a similar note, try not to accumulate a large amount of cash in the store. We'd recommend making bank deposits on a daily basis.
Install a Security System.
Another suggestion to safeguarding your retail store is investing in a security system for after hours protection. Ideally, these security systems can be activated upon closing and detect any type of forced entry, sending an alert to the authorities if the system is compromised. Ideally, these systems are also equipped with video surveillance to help with the apprehension of assailants. It's important that alarms are monitored so that if any activity sets off door or window sensors, breaking glass, or motion detectors, authorities will be dispatched immediately.
Add Security Cameras.
We don't always advice video surveillance for every commercial application, but it can be a solid investment for retail buildings. Why? Because it works both as a deterrent for shoplifters, vandals, and other criminals, and it works to monitor and record evidence of activity that can be useful in the future.
Integrate Access Control.
Access control systems give you the power to see who has entered from exterior doors or opened the interior door to the stock room, for example. Each staff member is provided with a unique access code and it enables their activity within the retail space to be recorded, including a time and date stamp. So if valuable items go missing, access logs will help you identify the source of the problem.
Utilize Electronic Article Surveillance (EAS) for Merchandise.
EAS systems are powerful tools to prevent shoplifting. Electronic tags attached to merchandise set off an alarm if they cross the threshold of the store before being sold. When a customer wants to buy an item, the cashier simply removes or deactivates the EAS device upon purchase. In this way, store managers and personnel are alerted in real-time when an item is stollen and can take action.
Other Tips to Improve Security at Your Store
There are a bevy of other tips to keep your retail store secure beyond what we've already mentioned here. For instance, having any entryways to the location well lit can help deter thieves, as there's less opportunity for burglars to find cover in dark areas.
Another security tip is to keep any sensitive client data – whether it's stored on computer hard drives or on paper – off site and in a safe location. This ensures that even if your retail location is broken into, the precious data of your customers should still be safe.
Finally, it's worth noting that you should always make sure that you're insured and that you understand the terms of your insurance policy on your retail location. Familiarize yourself with the language, know what is and what isn't covered and consider reviewing your policy and making adjustments as necessary every six months to one year. In the event that your business is broken into, it's absolutely essential to make sure that you're insured.
Related article: 13 Powerful Ways to Increase Commercial Security.
Schedule a Commercial Security Assessment with a Locksmith
Whether it's your home or your business, it's essential to ensure that the location is as secure as possible. When it comes to your home, you're protecting your family and your belongings. And when it comes to your business, you're protecting your merchandise, money and, perhaps most importantly, your customers' data. For more information on retail security, and to schedule an appointment to review your locks, safes and other security measures, contact Great Valley Lockshop today by calling (610) 644-5334 or fill out our free online estimate request.