New Construction Locksmith Services
Our locksmiths have extensive experience working with contractors on a variety of projects to ensure top-level security.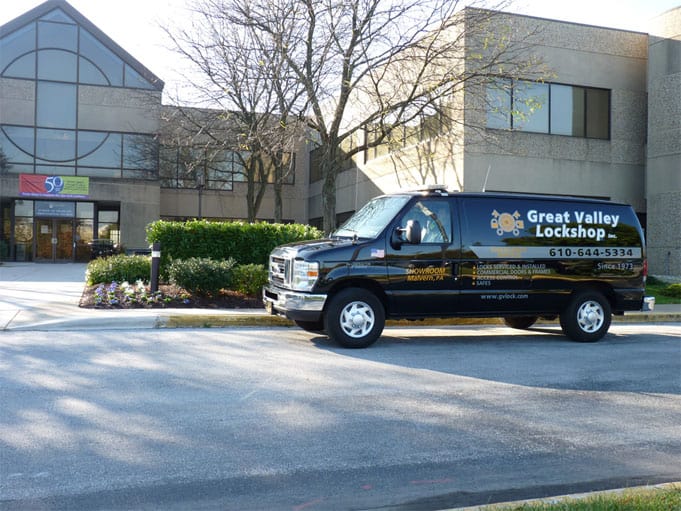 Assisting You with Security During New Construction
Great Valley Lockshop works directly with contractors on a wide variety of construction projects to ensure top-level security on the project itself, as well as for the jobsite and the contractor's equipment. We take pride in being able to work well with all trades in the construction industry to make sure hardware installed on a project functions to the best of its ability.
Offer new construction locksmith services to Pennsylvania, Maryland, Delaware, and New Jersey residents.
GET A CUSTOM ESTIMATE ON OUR NEW CONSTRUCTION LOCKSMITH SERVICES
Our New Construction Services
24-hour emergency call service
Supply and install doors, frames and hardware to builder specifications
Supply and install warehouse racks and shelving
Supply and install lockers and locker room equipment
Provide security for the job-site and equipment
Assist contractors with design and review of door and hardware specifications
Why You Should Work with Great Valley
From the installation of doors and doorframes to designing and integrating master key systems, we make sure that the products we provide work properly and meet all codes as required by the job. Great Valley Lockshop collaborates with carpenters to supply and install hardware correctly and on time.
Rest assured, if you need security for construction of any type, Great Valley Lockshop can help.
Visit Our
Neighborhood Showroom
Our friendly staff is always available for questions or concerns when it comes to security needs in your home. Please stop in to visit our showroom located in Malvern, PA, and lock shop to meet with one of our professionals for help in purchasing items to install yourselves. We sell a variety of home locks and home security items right at our shop!