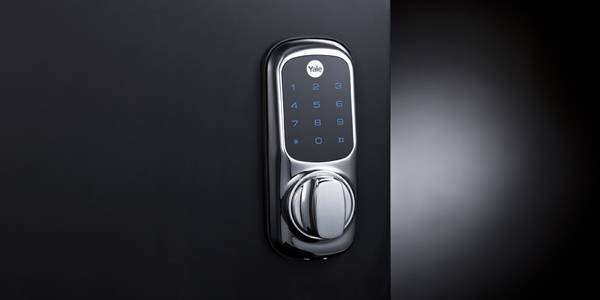 As technology changes the world, so do the methods by which business owners protect their businesses. Many are turning to a keyless door locks and electronic keyless entry systems as a more advanced security option that lessens many worries that plague the minds of managers and owners.
Keyless door locks offer many benefits to business owners. No longer must you worry about your keys falling into the wrong hands, employees sneaking in to your building after hours, or rekeying your locks every time a key is misplaced.
Here at Great Valley Lockshop, we offer a variety of keyless door lock options along with our keyless door locks service & installation service done by professionals. We are here to aid you in protecting your business from the pitfalls that come when old technology is used.
We know that every business is different, and that every client has different security needs. In order to meet the needs of every customer, our keyless entry system installers will customize your options to ensure that you are protected at all times. Our experts will aid you in choosing the right options for your particular business.
Card Access System
You can completely erase the key hassle with a card access system. A card access system comes with many benefits that make security simple:
Information about who entered the building and when.
Add or delete individual users without affecting additional users.
Set specific times that certain cards will work.
Prevent unwarranted employee access to certain areas of your building.
Decrease risks of employee theft.
Cards can be set up with a master system, giving owners and managers access at all times, but limiting employee access to certain hours.
Limit who can enter which room of your building and when.
The benefits of installing a card access system go on and on. Call us today to discuss all the ways we can help to make your business more secure.
Commercial Electronic Keypad Locks
Another security option for businesses is commercial electronic keypad locks. Set different codes for each individual employee, change codes to limit access from unwanted users, and determine who came and went from your building at all times.
Many commercial electronic keypad locks are not hard-wired, giving you the following benefits:
Less expensive
Access through doors even during power outages
Easily replaced batteries
Most commercial electronic keypad locks have the option to override with a key during an emergency.
Commercial Electronic Keypad Lever Combo
This combo is available with or without capabilities for proximity. With a commercial electronic keypad lever combo, you get all the benefits from the commercial electronic keypad locks, along with proximity readers that allow certain users to use a code, access fob or access card to get in to your building.
Manual Commercial Keypad Locks
This is the perfect option for smaller businesses. With manual commercial keypad locks, you can change your code any time you fear someone has access to it that shouldn't. With no electronics, there is no worry about hard-wiring the system or changing batteries. There are several models of manual commercial keypad locks:
Storeroom – Door locks every time.
Deadbolt – Leave doors unlocked during certain time periods.
Knob and Deadbolt – Both options combined in one.
A manual commercial electronic keypad lever combo is perfect for the small business or home office that needs to be protected.
Intercom Systems
We also offer a large selection of intercom systems for business owners. Our goal is to put together the perfect security system for your building. We'll help you choose from our large selection of high quality products and options.
Call Us Today
Call us today at (610) 644-5334 or send an email to [email protected] to learn more about how we can protect your business. Every business has its own unique needs, and we are here to meet them. We have years of locksmith experience, providing keyless door lock & entry access system services & installation for some of the country's largest corporations to Chester County's small businesses. Contact us today to discuss security options for your business.