Our Safe Locksmith Services
You may not know that Great Valley Lockshop also works with residential and commercial safes. Trust our professional locksmiths for installation, maintenance and unlocking services.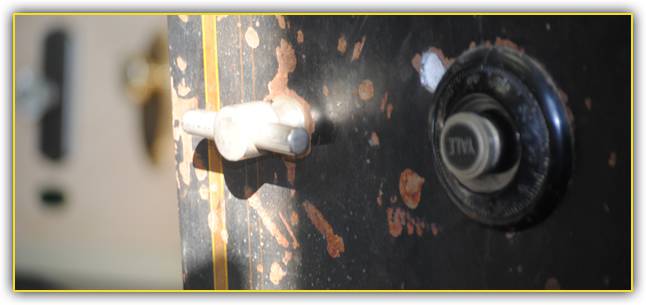 Safes have been used for thousands of years throughout the world as a way for individuals and businesses alike to protect their most valuable items. Today, modern safes and vaults are more technologically advanced than ever before, making them next to impossible for thieves to crack. However, if your safe has stopped being useful for one reason or another, needs maintenance in order to bring it up to industry standards, or you need a new safe installed, Great Valley Lockshop is here to help.
We are proud to employ some of the finest safe locksmiths in the area, all of whom are fully licensed and experienced. We service the entire Philadelphia area and parts of surrounding states including Delaware, Maryland and New Jersey. We are also pleased to come onsite to your home or business and assist you in choosing and installing a new safe that meets your specific requirements and budget. Whatever your needs may be, we are your safe and vault specialists.
Contact our safe experts today for a free estimate.
Safe Opening Service
Do you own a personal or professional safe that you can no longer open for one reason or another? Our safe opening service can assist you. Whether the safe has suffered some type of mechanical breakdown, electronic keypad malfunction, or some combination of the two, our highly skilled technicians can quickly diagnose the problem and offer you options for resolving the problem at hand. If you need help opening your safe, please have as much of the following information on hand as possible when you place your call:
Manufacturer name
Model number
Approximate size of safe
Any tags or other identifying information mounted on the safe
New Safe Installation
Even the best protected of properties can often still be compromised when it comes to flooding, fire, or skilled burglars. A security system and surveillance cameras are two great deterrents against random, unplanned theft, but if an individual becomes determined to illegally access your property for one reason or another, you may need enhanced protection for your valuables on the inside as well as the outside.
If the time has come for you to install a safe in your residence or place of business, Great Valley Lockshop is your go-to company. We can help guide you through every step of the process, from evaluating your property location and layout to determine installation location, to selecting the best safe that meets your needs without breaking the bank. We understand the tremendous importance a decision of this nature is for you, and we pledge to do everything in our power to make the experience as speedy, professional, and pleasant as possible.
Visit Our
Neighborhood Showroom
Our friendly staff is always available for questions or concerns when it comes to security needs in your home. Please stop in to visit our showroom located in Malvern, PA, and lock shop to meet with one of our professionals for help in purchasing items to install yourselves. We sell a variety of home locks and home security items right at our shop!