Improving University Security Across PA
We have over 30 years' experience helping some of the largest universities in the country secure their schools and campuses.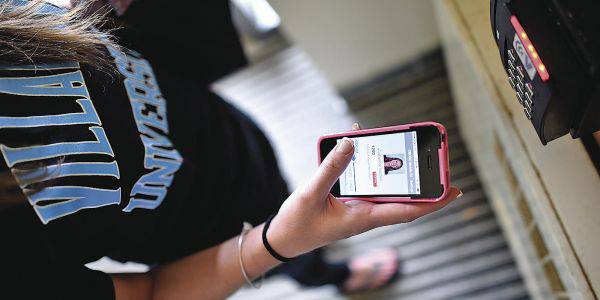 Access control is one of the most critical parts of any school's safety strategy. Part of this plan is giving access to students, staff and visitors at the appropriate times on a daily basis. In the tragic event of an emergency, schools need more than an access control plan. A lockdown strategy is essential to every security plan, yet doors must open on demand as individuals exit through certain areas.
Great Valley Lockshop has years of experience helping some of the largest universities in the country secure their schools and campuses. Click here to see some of our university security projects.
Our experts offer security lock options for universities, colleges, elementary, and secondary educational facilities in Pennsylvania, Delaware, New Jersey, and Maryland.
Creating a Campus Security Strategy
Get a Hardware Audit by an Experienced University Locksmith
Experts suggest that hardware standards should be implemented across multiple campuses or facilities. In an emergency lockdown, these standards can eliminate confusion and increase the speed of response. Contact Great Valley Lockshop to perform your hardware audit. As university locksmiths, we have consulted with universities throughout Pennsylvania with door, lock and key hardware solutions.
Create an Access Control/Lockdown Strategy
Identify details of your lockdown strategy and how it functions in relation to the access control platform at the school or college. Pay close attention to lockdown solutions, credential management and security zones.
Assign a Safety Committee
A safety committee should be comprised of faculty, front office staff, IT, health services, security, administrators and emergency responders in the community. These individuals are given the task of regularly assessing campus hardware, procedures, threats and current assets.
Revise Policies and Procedures
Pinpoint how access will be controlled for individual classrooms and throughout the school campus. Determine staff roles and responsibilities, and identify exactly who is responsible for implementing safety procedures. Actions and protocols must be clearly defined, documented and regularly tested.
Conduct Staff Training
Ensure that educators (including support personnel and substitutes) are trained regularly regarding policies and procedures. Include these policies in your school or college's code of conduct and enforce accountability with the whole staff, and at all levels.
Why You Should Work with Great Valley
Every student, parent, teacher and staff member hopes that students can enter your building every day and learn in a safe environment. They count on you to ensure that the doors are closed to those who shouldn't access the building.
Great Valley Lockshop extensive experience securing many campus environments, and we can assist you in developing a strategy that builds a solid foundation for today and for the future. Our skilled technicians can address a school's issues and find a security solution that fits within the allotted budget.
We know that every school and college has its own unique needs, and we are here to meet them. Great Valley has years of experience providing some of the country's top universities with locks and doors, as well as consulting, installation and service. Contact us today to discuss security options for peace of mind on your campus.
Visit Our
Neighborhood Showroom
Our friendly staff is always available for questions or concerns when it comes to security needs in your home. Please stop in to visit our showroom located in Malvern, PA, and lock shop to meet with one of our professionals for help in purchasing items to install yourselves. We sell a variety of home locks and home security items right at our shop!