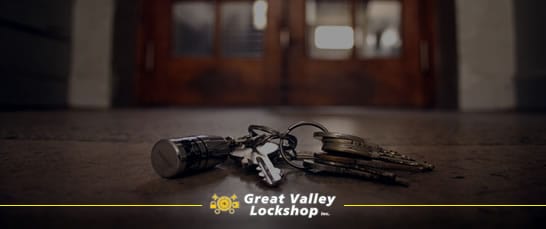 Never Lose Your Keys Again With These Handy Key Finders
Do you lose your keys a lot? It is a common problem. The reason it is common is because it is so easy to do. Keys are small and easily misplaced. Plus, we are so used to carrying them around with us everywhere and laying them down anywhere, they can easily become forgotten in the shuffle of our busy day to day activities. Often, you won't even notice your keys are missing until you actually need them, and by that time, they could be anywhere. You may have been to several different places on foot or via public transportation, and have no idea where your keys went.
Rather than worry about how you are going to get back into your house, car, or office, being concerned about someone breaking into your house, car, or office, and having to get your house, car, and office re-keyed (and anything else that may have had a key on your key ring), you can use a key finder. There are several different key finders on the market today, and they are very effective at helping you track down those lost keys. Here are some of the best.
This is key finding gone high tech. In fact, it is essentially a GPS for your keys. You take the Stick N' Find and attach it to your key ring. Then, download the corresponding app to your phone. If you lose your keys, simply activate the app and it will give you a radar-style map to their location. The app is password protected, so if your phone is ever stolen, the thief won't be able to access the app to find your keys…and you.
The Tile is an innovative little lost key finder. It is a simple looking white tag that you can attach to your key ring. Inside the tag are thin electronic chips that provide GPS accessibility to the location of your keys. You download the Tile app, and it will lead you to your keys, wherever they may be. Unlike other similar key security apps, this one allows you to share access to the Tile app with other people. This way, you can get assistance in finding your keys, especially if you left them at a friend or relative's house.
These are tiny tags that can be used on up to 10 items, so you can use them for finding keys as well as other things you might lose, such as your phone. If you lose an item you've tagged, the corresponding app will show you maps of where the item was last known to be, and will send you anonymous GPS coordinates from other Button TrackR users who may be in the vicinity of your lost item. It can also give you reminder alerts to help keep you from losing your keys and other small objects in the first place.
This key finder is a little bit more low tech than the others, but it is still very effective if your keys are still in the general area you are in. It uses an RFID chip in a flat tag the size of a credit card. You can fit the tag in your wallet. There is a corresponding tag for your key ring. If you lose your keys, you can activate the tag in your wallet and it will signal the tag on your keys. The tag on your keys will then flash red and sound an alarm, leading you to it. This device has a range of about 30 feet, so it is very good for finding keys you've lost in your house or office.
This is one of the most precise of all of the key finding devices available. While other key finders will track your keys to within a general vicinity, the Pixie app will track their location to within inches. Using a tag you've attached to your key ring like the other key finding devices, this one uses a compass and a camera interface to show you exactly where your keys are hiding. The app interfaces with the camera on your smartphone and superimposes a compass and an arrow over the image of the room, with the compass leading you toward your keys and the arrow pointing to their precise location when you get close enough for the arrow to appear on the screen.
See The Best Smart Key Finders for 2019.
Finding Your Keys: The Final Word
There's no reason to ever lose your keys again with the technology available today. You don't even need a smartphone if you're only looking for your keys in one house or office. If you suspect your keys are a long way away, a multitude of tag and app tracking devices are available to help you find them. As long as you have a smartphone and wi-fi access, the location of your keys will never be more than a few clicks and taps away from you. That's security you can count on, each and every time. Trust your keys to a key finding device, and always know you will find them. If you're interested in learning more, call us at 610-644-5334 today!