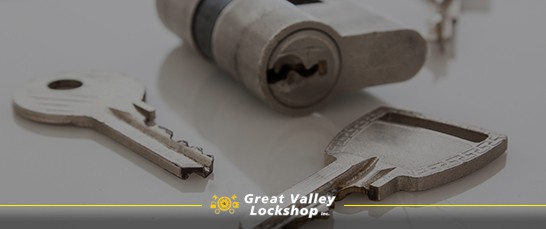 Rekeying Your House or Office? – What You Need To Know
Just move into a new office or house? Have you recently lost a key? Has your office or home been broken into? Did an ex-employee hang onto his office key after he was fired and you're now concerned of him re-entering or confiscating sensitive information? Or are your current locks on your home or office just going on their last leg of life?
There are a lot of different reasons as to why rekeying your house or business makes sense, but it's mostly done by people more for peace of mind than for anything else. For instance, in the case of someone who has moved into a new facility, there's the unknown of how many other people out there potentially have a key to your property (the previous owner, the previous owner's friends and family, etc).
And while many people may choose to simply replace the door lock themselves, replacement can be a difficult, time consuming and expensive process. Rekeying, on the other hand, might make more sense. Specifically, rekeying is when changes are made internally to an existing lock's configuration so that a different type of key opens it, thereby rendering the previous key obsolete.
Rekeying vs. Replacing
Rekey or replace? The decision is ultimately up to you – and there are pros and cons to each route. And while you might think that going to the local hardware store and buying replacement locks for your entry doors and doing the installation work yourself is a lot cheaper, that's not always the case. The first big factor to consider is what type of lock – and door handle – you're looking for. While there are some very affordable models, if you're looking to replace a nice, high-end model, the cost will add up.
Secondly, you have to consider how many locks you're replacing. If it's a small number, replacement might make sense. But if it's a large number of locks, it can actually be cheaper and faster to hire a professional locksmith to rekey them. For instance, many locksmiths charge a flat service call fee and then a smaller, nominal fee for each rekeyed lock.
So when it comes to rekeying or replacement, be sure to assess your situation – and your budget – before coming to a decision.
DIY Rekeying?
If rekeying is the route that you'd like to take, but you don't want to shell out the money to hire a locksmith, it is possible to do it yourself. But you should be aware of how tedious it can be, even for an accomplished DIY handyman. How to rekey a lock? You'll first have to pick up a rekeying lock kit that is compatible with the type of lock and the manufacturer that you're working with.
Rekeying kits are sold brand specific and come with detailed instructions – so if you're opting to go this route, we'd strongly advise that you know your way around a hammer and screwdriver – or else you could be in way over your head. Another thing to consider regarding a rekeying kit is that you'll need the old key to take out the lock cylinder plug, so if you're choosing to rekey because you lost your keys, you're out of luck going this route.
Again, it's worth mentioning that rekeying a lock is a viable DIY option in a lot of cases – but it doesn't come without the hassle. If you do it yourself, you can expect it to take several hours, which obviously inconveniences you. But if you call a locksmith, they'll have it done fast and efficiently, a trade-off which, for many, more than offsets the price of the service.
Another rekey DIY option is to hit "reset" on your lock. But there is a catch with this type of rekeying – only certain locks are "re-keyable." Specifically, some manufacturers are selling consumer-friendly re-keyable locks which are actually equipped with reset functionality so that people can easily rekey them within seconds. To rekey these types of locks, all one needs to do is insert the "reset" key into it. This then internally reconfigures the pins to a new pattern so that the old key is obsolete and a new key is necessary to open it.
More on this topic: How Often & When Should You Change Your Locks and Closing on a New House? Don't Forget to Change Out the Locks.
The Skinny
When it comes to your locks and your home and business security, sometimes the best course of action isn't necessarily replacement – but a modification. That's what rekeying can do for you – modify your current locks without replacement so that your old key will be obsolete and the new model is necessary to access it. For more information on rekeying, call Great Valley Lockshop today at (610) 644-5334 or send an email to [email protected]