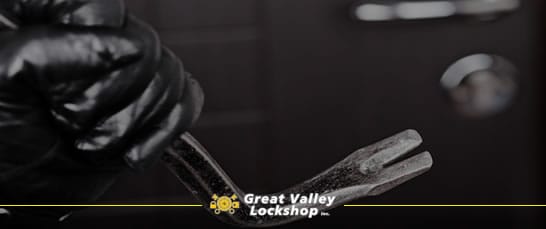 Cylinder Guards Explained and Why You Need Them for Your Business
As a business owner with a storefront, we're sure you're constantly bombarded with tips and recommendations for complicated security measures. Friends and fellow business owners may flaunt their new security cameras or other tech, all the while missing out on core security components. One such security component? A cylinder guard.
Exploring the Standard Mortise Cylinder
Before we explain what a cylinder guard is, it's probably best to explain standard mortise cylinders. Typically, these cylinders are made of soft brass. What does this mean? It means that any burglar can use special pliers, a pipe wrench, or another device to tear the cylinder out of the door, exposing an opening through which they can operate the deadlock.
What is a Cylinder Guard?
Cylinder guards were designed specifically as a solution to this problem for commercial property owners and locksmiths alike. Cylinder guards have fully beveled outer shield rings to provide deference against prying. They are made of hardened steel, making it virtually impossible to grip due to material and shape.
Even if a burglar were to drive a tool into the stile behind the shield ring, they'd have to pull a heavy steel plate through a small round hole. Needless to say, most burglars won't accomplish this with everyday hand tools.
What Cylinder Guards Protect Against
Punching
Wedging
Prying
Drilling
Cutting
Environmental damage
Where Can I Use Cylinder Guards?
Cylinder Guards can be use on most leading manufacturers' locks, whether the cylinder is surface mounted or morticed into the door.
4 Simple Steps to Install a Cylinder Guards
Loosen the set screw for your lock cylinder
Unscrew your lock cylinder. It should come out of the mortise cassette
Put the cylinder guard on it, making sure the lock cylinder is recessed
Screw the lock cylinder back in place, making sure the threads line up
Things to Note
If done correctly, you can tighten the set screw and try out your mortise cylinder
If the cylinder guard causes the lock's cam to not contact the mortise cassette correctly, it means you need a slightly longer lock cylinder or that you need to screw the lock cylinder in farther.
Our Final Say
Your store's inventory is valuable. Something as simple as adding a cylinder guard to an exterior door can go the distance in making sure that inventory is protected for years to come.
If you're not prepared or willing to make the installation yourself, give Great Valley Lockshop a call at 610-644-5334 or request a free estimate online.secure their properties with dependable, timeless locksmith measures.