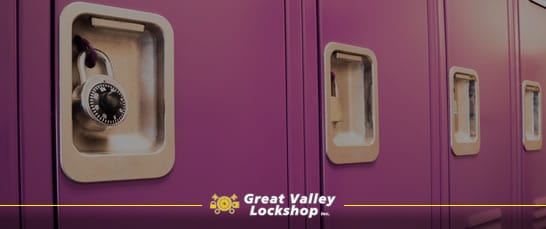 How to Reset a Combination Padlock
While a combination padlock can be an excellent way to keep your luggage, gym items or other possessions safe, there is one flaw to this type of lock: your memory. There is nothing more frustrating than dealing with a combination padlock that you simply cannot remember the combination to open. What can you do?
If possible, it's always best to remember the combination and avoid future heartache. Perhaps you may even save this number in a password file on your secured computer or store it in your safe deposit box. However, mistakes happen. If you do forget the combination to your padlock, it doesn't necessarily mean you are out of luck; there may be a solution. In some cases, you can obtain the combination from the manufacturer, or it may be possible for you to change the combination.
Before we get into the guide to help you with your padlock, remember that every brand and type of lock is different. A modern lock is different than a vintage one, and one designed for commercial use is different than one designed for low-impact home use. Although these steps may be helpful in many cases, they will not work 100% of the time. A good suggestion is to check with the manufacturer to find out what they recommend in case of a lost combination. You may receive some excellent advice.
Obtaining the Existing Number
If your padlock has a serial number, it may be possible for you to recover the combination by contacting the manufacturer. Look on the back and bottom of the lock to see if there is a serial number that would identify this lock as being different than another. With this number available, visit the website of your manufacturer and find out if there is a method for requesting the combination. If there is not a guide on the website, you can drop the company's customer service department an email and ask what the protocol is for requesting combination information for a lock when you have the serial number.
Resetting the Lock
If there isn't a serial number, chances are it's designed to be reset. While this takes a bit of effort, resetting the number can help you save the lock and use it again in the future.
Step 1:
Look on the side of the lock to see if there is a small hole where a tool could be inserted. If so, it's likely a resettable lock.
Step 2:
You will need to start with the lock in an open position. If your lock is stuck in the closed position, you will need to contact a locksmith or use bolt cutters to open it yourself.
Step 3:
Find a reset tool. In most cases, if the lock were designed to be reset, there would have been a tool included in the package with it when you purchased it. However, if you do not have the tool, you may be able to find replacements online or from the manufacturer. Once again, this is something you can do by contacting a company's customer service department.
Step 4:
Insert the tool into the lock. Push the tool in until you feel resistance. Then, try rotating the tool 90 degrees in either direction. You should hear or feel a click.
Step 5:
Set the combination to a number you can remember. Make sure you write this down somewhere!
Step 6:
Turn the tool 90 degrees again and then remove the tool. The lock should be set to your new combination. Give it a test and see if it works.
Get Expert Assistance
Just remember, these instructions may be slightly different depending on the brand or type of lock. If, for instance, there is no hole for a reset tool or you cannot find any information about your particular brand online, you may need to contact a locksmith for expert assistance.
Like finding any professional, locating a knowledgeable and trusted locksmith is sometimes a challenge. If you are in Philadelphia or any of the surrounding communities, reach out to Great Valley Lockshop at 610-644-5334 or fill out a service request. We'd be more than happy to help with any or all of your residential lock-related needs. We look forward to working with helping you with your padlock or any other lock issues you may face!