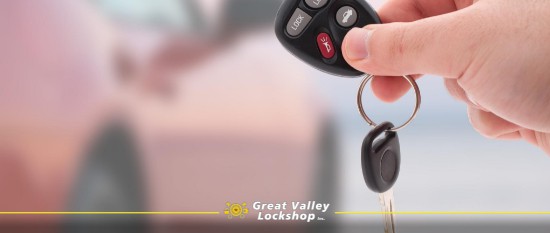 Shortage of Remote Keys Crushing Car Industry
From cars and computers to smartphones and medical equipment, microchips appear in a wide range of products. Although these tiny circuits power so much of our world, numerous industries currently face a microchip shortage.
Thanks to the perfect storm of events, the chip shortage hit the automotive industry particularly hard, resulting in fewer parts for transponder keys and other vehicle features.
What Is the Microchip Shortage?
In March 2020, automakers shut down their factories alongside other non-essential businesses to comply with COVID-19 lockdowns. Expecting fewer auto sales during the coming months, these companies canceled their orders for microchips.
At the same time, consumer demand skyrocketed for other products that use microchips, like laptops and smartphones. Microchip manufacturers now struggle to keep up with increased demand.
A March 2021 fire at a Renesas Electronics factory in Japan further exacerbated the issue. In addition to destroying 23 machines, the fire also devastated the plant's cleanroom for chip manufacturing. Critically, nearly one-third of microchips used in cars worldwide come from Renesas' plants.
Because auto dealers found clever ways to sell cars despite COVID-19, automakers have realized they need more microchips fast. Now, tens of thousands of new vehicles languish in parking lots as they wait for those vital microchips.
How Are Microchips Used in Vehicles Like Cars, Trucks, and Vans?
Modern vehicles have dozens of electronic bells and whistles powered by microchips. Many cars now have multiple computers guiding their systems rather than one.
These computers are responsible for all the vehicle's various functions, including its engine, transmission, navigation, safety features, and infotainment. Some more complex components may require as many as 1,500 microchips each, meaning a single car might have thousands of chips.
Notably, these microchips are not all the same. Automakers struggle to source certain microchips but have fewer issues finding others. Which parts automakers can produce depends on which chips are available.
What Does the Microchip Shortage Mean for Automakers?
Some automakers have responded to the microchip shortage by rolling out vehicles with fewer features than planned originally. In other cases, automakers had to scale back other standard provisions like remote keys.
For example, in April 2021, Toyota issued a letter informing customers that the 2021 Tacoma would come with one remote key and one standard key.
Previously, a new Toyota Tacoma came with two remote keys. Although Toyota has assured buyers they'll receive a second key, it may be months before that happens.
Why Are Remote Keys Difficult to Replace?
Remote keys allow you to unlock and start your vehicle without removing them from your pocket. They can do this because they contain a microchip with a unique electronic code read by your car.
Without a backup key, getting a replacement set can be tricky. If a dealership doesn't have the key in stock, you'll have to wait until they're able to order a new one. With the ongoing chip shortage, that may take longer than usual.
Why Are Replacement Car Keys So Expensive?
Technology has advanced the security and capabilities of car keys today, but improvement comes at a price. Most keys used today have sophisticated electronic components that are programmed before use.  For cars five years old or newer, this programming can be done by a dealership or a locksmith.
Take Care of Your Car Key
This shortage isn't affecting only car dealerships, but those who are waiting to buy a new car and car owners who need a new remote key. That's why it's more important than ever to take care of your car key. You will want to make sure that it's reliable and working properly at least until the microchip shortage eases.
Replace the Battery – For most transponder keys, the battery life last up to three or four years with normal use. If your remote key stops working consistently, it could be a sign that the battery just needs to be switched out.
Reprogram the Car Remote – If the remote key is no longer paired with your car, it won't work. Try these methods for reprogramming the key to get it working again – here.
Clean the Circuit Board – If your transponder key has stopped working, these easy cleaning steps might do the trick.
Contact Great Valley Lockshop
If you need your vehicle's remote key fixed, replaced, or duplicated, Great Valley Lockshop's team of lock experts can help. To get in touch with us, you can call (484) 324-2986 or use our online free estimate form.