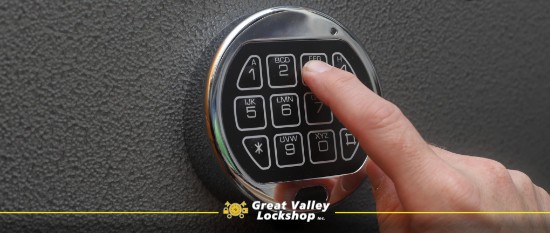 The Best Practices for Safe Gun Storage
If you own a firearm, regardless of whether you use it for hunting or self-defense, you must make sure you store it safely. Unfortunately, there are a lot of accidental gun deaths in the United States every year. According to the American Academy of Pediatrics, many children are killed by guns that have not been stored properly. You must make sure you keep the gun out of reach of anyone who should not be using it, and that means following several best practices for gun safe storage.
What do you need to do if you want to properly store your firearms? Take a look at a few important tips below, and do not hesitate to reach out to a professional who can help you.
1. Unload the Firearm First
Before you store the firearm, you must make sure you unload it. This means you need to take the magazine out of the weapon itself. Take a look at the magazine and weapon carefully to make sure you do not notice any obvious defects. Ideally, you should clean the firearm as well.
Keep in mind that even if you have removed the magazine, there may still be a bullet in the chamber. Make sure you remove the bullet in the chamber as well. You need to remove the ammunition from the firearm because you do not want the firearm to accidentally discharge when you store it. You never know if the container holding the firearm could be dropped or moved, and you don't want the firearm to discharge accidentally.
2. Store the Firearm in a Safe
Now that you have properly unloaded the firearm, you need to store it in a safe. Think carefully about the type of container you use. The container has to have a lock on it. If you have a safe, this means the safe has to have a key or a combination that is difficult to guess. When you store the firearm in the case, make sure nobody is looking over your shoulder to figure out how to get into it. If there are young children in the home, you might even want to put the safe in a location that is out of reach. That way, curious fingers don't make their way into the safe.
3. Store the Ammunition in a Separate Location
You need to store the ammunition in a separate location. This is very similar to the process of 2-factor authentication in cybersecurity. In the event someone gets into the firearm safe, they still will not be able to use the firearm without access to any ammunition. When you store the extra ammunition, you should also place it in a safe behind a lock. By separating the firearm and ammunition, you significantly reduce your chances of dealing with a major accident.
Related article: How to Choose the Right Gun Safe. 
Make Sure Great Valley Lockshop for Help With Your Locks
You must make sure you minimize the chances of someone getting injured via an accidental firearm discharge. That means storing your firearms and ammunition safely. Do not forget to unload the firearm, place it in a locked safe, and separate the firearm and ammunition during the storage process.
If you have questions about what type of safe might be best for your firearm, it would be our pleasure to help you. We are Great Valley Lockshop, and we are here to answer any questions and concerns you have about locks. Contact us today to learn more about how we can help you.