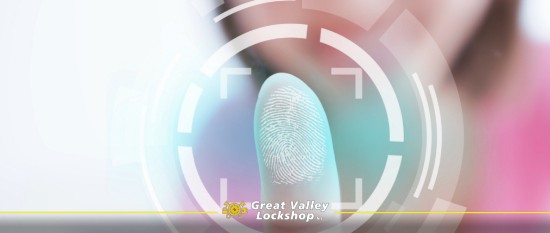 4 Valuable Advantages of Fingerprint Smart Locks 
Getting locked out is probably the worst thing that could happen to you. But with a traditional key lock system, it's very hard to get help. If you own a home or a business you should consider getting a fingerprint smart lock. 
With just the touch of your finger, you can open the door. Since every person's fingerprint is unique, there's no way anyone could obtain a key copy or even enter your precious property, unless you go with them. No keys – just your fingerprint that takes seconds to open. Here are some things you need to know about fingerprint smart locks. 
How Does Fingerprint Smart Lock Work?
Fingerprint door locks are becoming an increasingly popular security option for homes and businesses. Unlike traditional keys or key cards, these locks use biometric authentication technology to grant access to authorized users. This technology has several futuristic features that make it an attractive option for many consumers.  
Type of Fingerprint Smart Locks
The following are the most popular fingerprint smart lock models you can try. 
Lockly Vision Elite Smart Lock with Touchscreen
The Lockly Vision Elite Smart Lock Deadbolt with Electronic Guest Touchscreen is a high-tech security solution for modern homes and businesses. It features a fingerprint scanner, a touchscreen keypad, and a mobile app for easy access control. 
With the Lockly Vision Elite, you can easily manage access to your property by adding and deleting users, setting access schedules, and viewing activity logs. The lock also has a camera built into it, which can capture photos and videos of anyone who tries to enter your property without authorization. 
One of the standout features of the Lockly Vision Elite is its unique PIN Genie touchscreen keypad. The keypad uses a patented technology that displays a random set of numbers on the screen, making it impossible for anyone to guess your code by looking at the wear patterns on the touchscreen. The lock also has a rechargeable battery that lasts up to six months on a single charge. It can be charged using a USB cable, and you'll receive an alert on your phone when the battery is running low. 
eufy Security Smart Lock Touch
The eufy Security Smart Lock Touch is a cutting-edge smart lock that offers a range of features and functionality for convenient and secure access to your home or business. This touch-based lock allows you to enter your home without needing to fumble for keys or memorize a complex code. With its advanced fingerprint recognition technology, you can easily and quickly access your home with just a touch. The lock also offers keyless entry options via a mobile app, making it easy to grant access to guests or service providers remotely. With its sleek design, intuitive interface, and advanced security features, the eufy Security Smart Lock Touch is a top-of-the-line smart lock for any home or business owner looking to upgrade their security system. 
UltraLoq Smart Lock U-
Bolt
Pro Z Wave
The UltraLoq Smart Lock U-Bolt Pro Z Wave is a high-tech and secure smart lock that can be controlled using a smartphone app or voice commands with Alexa or Google Assistant. It features six ways to unlock, including a fingerprint scanner, auto-unlock, keypad, and physical key. The lock is designed to fit most standard doors and is easy to install. It also has a Z Wave Plus module, which allows it to be integrated into a larger smart home network. The lock can store up to 120 fingerprints and has a long battery life, making it a convenient and reliable choice for home security. Additionally, the lock comes with a built-in alarm that can detect and deter potential intruders. 
What are the benefits of a fingerprint smart lock system?
Smart locks offer a range of benefits, including convenience, security, and ease of use. With features like remote access, keyless entry, and multiple user profiles, smart locks can make it easier and more secure to manage access to your home or business. The following are the key benefits of using a fingerprint smart lock system. 
High-level security
One of the key benefits of fingerprint door locks is that they are highly secure. Biometric authentication technology is difficult to bypass or hack, which makes these locks a more reliable security option than traditional locks. Additionally, the ability to easily add and remove users from the lock's system makes it a convenient option for shared spaces, rental properties, or businesses with high employee turnover. 
Ease of use
Another advantage of fingerprint door locks is their ease of use. There's no need to carry a key or remember a code, as the lock simply reads and verifies your fingerprint. Some models even offer additional features, such as remote access through a smartphone app or the ability to monitor access history and receive notifications when the lock is used. 
Convenience
Fingerprint smart locks are more convenient than traditional locks because they eliminate the need for physical keys. Instead, you simply place your finger on the scanner to unlock the door. This means that you don't have to worry about losing your keys or fumbling around trying to find the right key to unlock the door. Moreover, they are often paired with mobile apps that allow you to manage access to your property remotely. This means that you can easily add or delete users, set access schedules, and receive alerts when someone unlocks the door. 
Multiple User Profiles
Smart locks are designed to store multiple user profiles, allowing authorized individuals to access the lock. The number of users that can be stored varies by lock, but many smart locks can store between 20 and 100 user profiles. Some models also offer the ability to create temporary guest profiles that can be deleted after a set period. This feature can be particularly useful for short-term rentals or for granting temporary access to service providers. Overall, the ability to store multiple user profiles is a key benefit of smart locks, making them a convenient and secure option for home or business owners who need to grant access to multiple individuals. 
Related article: Should Homeowner Trust Smart Locks?