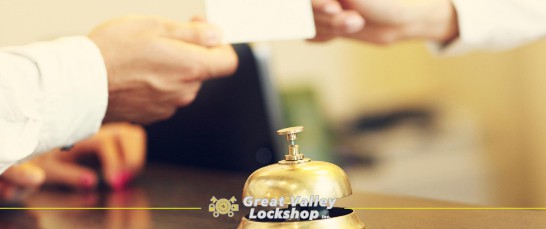 Factors to Consider When Changing Locks for a Hotel
It's a major thing to change your hotel's door locks and access system. This is because it requires a large expenditure of both time and money. It's also a long-term commitment because replacing all of the locks in the hotel facility isn't something you want to do on a regular basis. 
But, when the time is right, changing the locks is an advantageous investment. It's an opportunity to significantly improve your guest experience, streamline operations, and secure your property's future. Here are five questions to ask yourself as you work towards a decision in whether or not it's time to change the locks.
How Can Safety and Security be Improved?
When changing the locks on any hotel, you must take into consideration the entire building and the various types of access points. Hoteliers should search for a solution that enhances the security elements currently included in hotel locks, such as access permissions and audit trails, when upgrading their locks to incorporate mobile keys. 
Locks are an integral part of security for staff and supplies on the backside of the business, while they are part of the guest experience on the front side. Replacement hardware will need to be compatible with the existing doors, fire safety exits, handicap accessibility requirements, and all the activities that are part of the daily management and upkeep of the hotel. 
In general, the main goal of a lock change is to make the building more secure. This is the top reason that hotel managers aim to switch traditional locks for RFID lock systems for guestrooms. Knowing that entry permissions are changed after each check-out does provide guests with a better sense of security. 
Can Automation Make Check-In Smoother?
Today's travelers are seeking faster and contactless services. Mobile device check-in is a growing trend in mid- to upper-range hospitality; remote key adoption is quickly becoming a standard feature that hotels must incorporate to give guests the customized rapid service that they have come to expect. If your business strategy is to direct bookings or further engage with guests through a mobile app, offering keyless check-in is a clear way to accomplish that. 
Changing the locks can be a way to create a genuine remote check-in process that allows them to bypass lines at the reception desk. Automating check-in is a sinch with smart door locks that have Wi-Fi or Bluetooth connectivity. This saves time for both guests, but also personnel are granted more time to focus on creating an unforgettable experience. 
Related article: How to Make Your Rental Property More Secure. 
Is Your Hotel Working to Decrease Energy Consumption?
Your business' goals for going green may seem irrelevant to the decision to change the locks, but it's not. This is because switching out traditional locks for an integrated access system with electronic locks can also help your activity to decrease energy consumption. This type of system can be used to create a more welcoming experience for guests as part of a larger automated system that adjusts the lighting, window shades, and room temperature before they enter the room. This means that the lights and air conditioning remain off when rooms are unoccupied and automatically shut off when guests leave. 
Is It Time to Upgrade to Cloud-Based Access Control?
Migrating to the cloud has a host of benefits for hotel management, the most important of which is cost savings. Cloud-based access control systems provide greater price flexibility in comparison to traditional access control systems. The overall cost of ownership is reduced while the system can be scaled to include as many doors as needed. This allows hotels of all sizes to select the security system that best meets their demands and budget. 
Additionally, systems powered by the cloud allow hoteliers to manage access control in real-time, from anywhere, store records securely and retrieve them easily. Plus, it becomes simpler to allow temporary access if a card is lost and change credentials if it's stolen.  
Is Installation Being Overlooked?
Even the highest security locks are no good if they aren't installed properly. Any enhancement to a property's security integrity must always begin with a hotelier identifying a hardware supplier capable of meeting the industry's highest security standards. While the industry increasingly seeks methods to expedite visitor comfort and access, hotels should search for a certified locksmith to guide the decision-making process, recommend the best hardware brand and access system for the business, and install it securely. 
Related article: Are Your Valuables Secure in a Hotel Safe? 
Hotel & Commercial Security Experts – Great Valley Lockshop
For more information on our access security system and hotel hardware and security services, contact GV Lock.