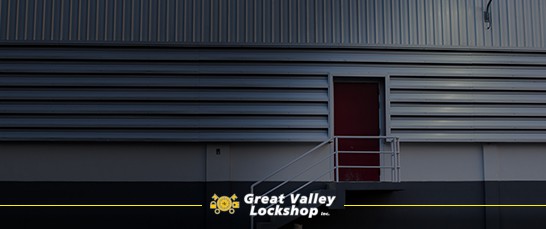 Types of Commonly Used Automatic Door Locks
Security technology now allows users to lock and unlock doors automatically, remotely and without keys. Automatic door locks can even be programmed to lock and unlock at specific, pre-set times without human intervention. Integration with security systems, panic hardware and fire alarm systems is also possible with automatic door locks to prevent entry or release of individuals in emergency situations.
The advantages to using residential or commercial automatic locks include:
The activation of locks immediately upon closing,
Increased security and convenience,
Possibility to manage locks remotely.
The following five types of automatic door locks and can be integrated with most access control systems. Depending on the design of the access control system, they could work with a keypad security code, key fob, access card, or biometric input to open the lock. Access control systems allow home and business owners to remotely track traffic and program certain security settings to fit their needs.
Smart Locks
The most recent development in automatic lock technology are smart locks. Using a mobile app, home and business owners can remotely operate their locks. They can check that the door is locked and lock it without having to go back to the building. The lock can be set to activate automatically at specific times and days of the week. They can easily unlock the door for a child who forgot his key, for example, or guests, cleaning services, deliveries and more. The smart lock application also sends alerts and provides a real-time log of entry and exit activity.
Electric Deadbolt Locks
Electric deadbolts are automatic door locks equipped with direct-throw, solenoid-driven mortise bolts or a right-angle bolt for door frames that are more narrow. This type of lock relies on an electric current to activate the locking mechanism. Electronic deadbolts provide extra security for homes and businesses without requiring modification to your existing hardware, access control or security system.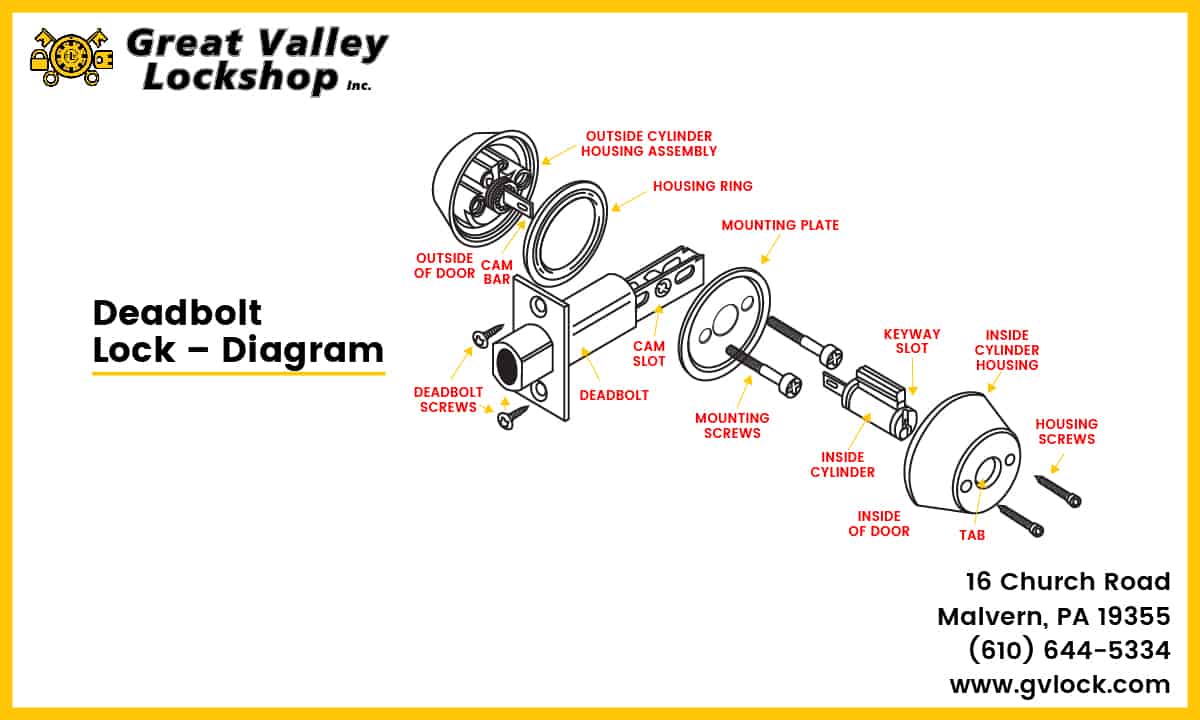 Electric Strike Locks
Door locks operating with 12-volt, or higher, electric currents are called electric strike locks. They are access control devices and can be configured as fail-secure, fail-safe or hold-open. Fail-secure means the door automatically remains locked during a power outage to prevent unwanted or unauthorized entry. Alternately, a fail-safe electric strike lock unlocks during power outages, enabling the door to be opened from the outside without a key. It's important to note that both fail-secure and fail-safe hardware allow free egress. Hold-open locks unlock when electricity is applied to the strike and stay unlocked until the door is used and manually shut again.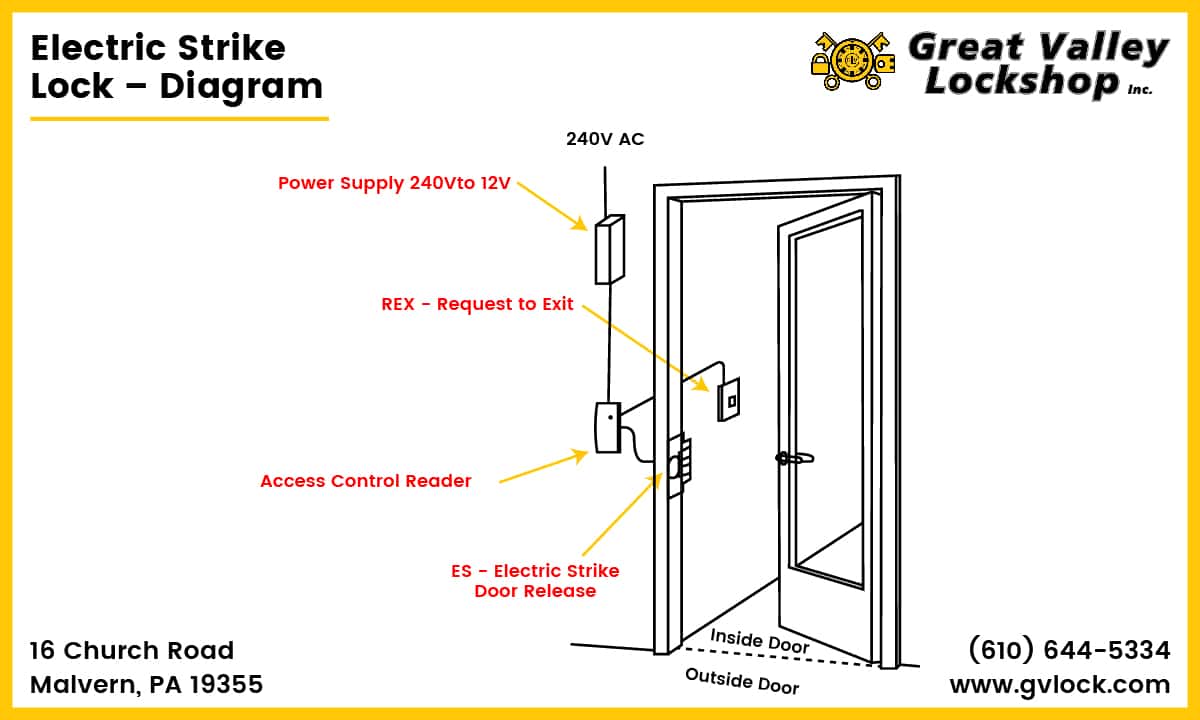 If the electric strike uses alternate current, you will notice that it makes a buzzing sound. If the device is DC-powered it's only audible when the lock releases.
Electromagnetic Locks
Also known as magnetic locks and maglocks, these consist of an armature and electromagnet plate that locks a door automatically when it closes. They work by attaching the armature plate to a door and an electromagnet to a door frame. Electric currents passing through the electromagnet component naturally attract an armature plate to keep the door shut. This type of lock is particularly well suited for automatic sliding doors.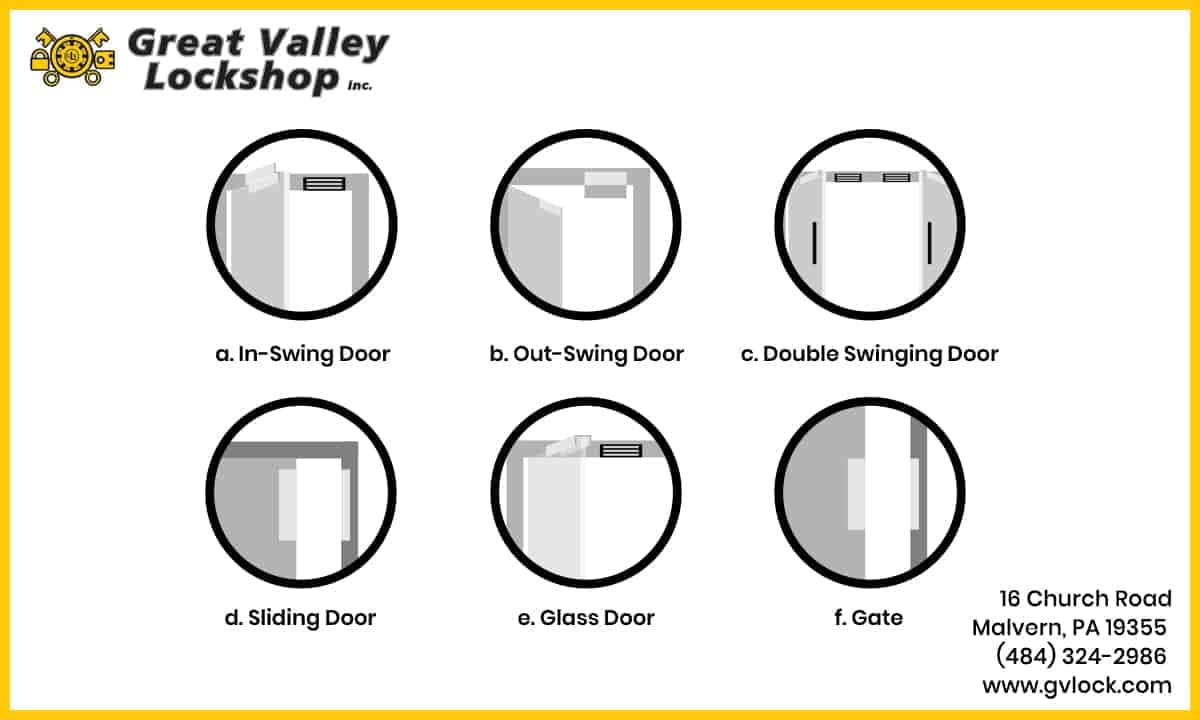 There are fail-secure and fail-safe configurations for electromagnetic locks as well. The fact that they have no moving parts makes fail-safe devices good options for emergency exits. Electromagnetic locks are less likely to jam or fail in comparison to other automatic and traditional locks. Fail-safe magnetic locks wouldn't usually be the recommended high-security solution as they need power to stay locked and can, therefore, be disabled by cutting the power. But high-traffic business and office buildings, for example, often rely on powerful fail-secure maglocks because they are extremely secure, easy to use and durable.
Magnetic Shear Locks
Home or business owners wanting an aesthetically attractive, fail-safe security system should consider dual-voltage (24 or 12 volt DC), magnetic shear locks. Suitable for aluminum, wood or glass doors, the locking mechanism is more compact and can be completely concealed inside the door. The mechanism is similar to that of an electromagnetic lock and ensures that a door is immediately locked when shut. Ideal for double-swinging doors, shear maglocks are constructed to be morticed into the frame and door and may be fitted vertically or horizontally.
Advanced Commercial Security with GV Lock
Great Valley Lockshop has a wide selection of keyless, biometric and remote access devices. We also install and service advanced access control hardware and systems. Learn more about our advanced entry system solutions and services. Contact the licensed locksmith technicians at 610-644-5334 or request a free online estimate.