Fail-Safe and Fail-Secure: What's the Difference?
When it comes to the safety and security of building occupants and equipment business owners don't want to take any risks. They rely on commercial hardware to protect personnel and property every day. Building, fire, and Life Safety Codes also regulate which types of locks can and should be installed on different types of doors and facilities.
While looking to purchase new hardware or replace older ones on a building, this is when a lot of questions arise. You might be wondering what the difference is between fail-safe and fail-secure locks. Here's everything you need to know to protect your business or institution properly.
Understanding the Meaning of Fail-Safe & Fail-Secure
The BHMA (Builders Home Manufacturers Association), which is accredited by the ANSI (American National Standards Institute), is responsible for testing and certifying commercial locks, and regulating commercial hardware grades. These regulations help determine industry standards for fire safety standards and accessibility.
Fail-safe and fail-secure are specific, regulated terms within the industry. They refer to how hardware on the outside, or keyed side, of the door operates and controls entry in the case of an emergency or power outage.
Fail-safe: hardware that automatically unlocks when the power goes out.
Fail-secure: hardware that automatically locks when the power goes out.
Security with Fail-Safe & Fail-Secure Locks
Fail-safe lock devices may be considered a security risk for certain commercial and industrial applications. These hardware products unlock automatically whenever there is a power failure or when the fire alarm sounds. For this reason, they may not be recommended for doors relied on to secure valuable equipment or property even in these situations.
Safety with Fail-Safe and Fail-Secure Locks
It's important to note that most locks – both fail-safe and fail-secure – should always ensure free egress from inside the building. In other words, all commercial locks allow occupants to exit the building in case of a fire or other emergency, unless otherwise stated by the manufacturer or use of another keyed lock, double cylinder, or deadbolt.
Types of Hardware Available as Fail-Safe & Fail-Secure
We've provided some helpful information on the main types of fail-safe and fail-secure hardware and their most common applications.
Electric Strikes
This type of door lock can work as fail-safe or fail-secure with regular hardware or panic hardware. The spring-loaded keeper enables the strike to control the latch, allowing or blocking access on command. Even fail-secure electric strikes don't prohibit free egress when panic hardware is used. And the lock can be overridden with a key.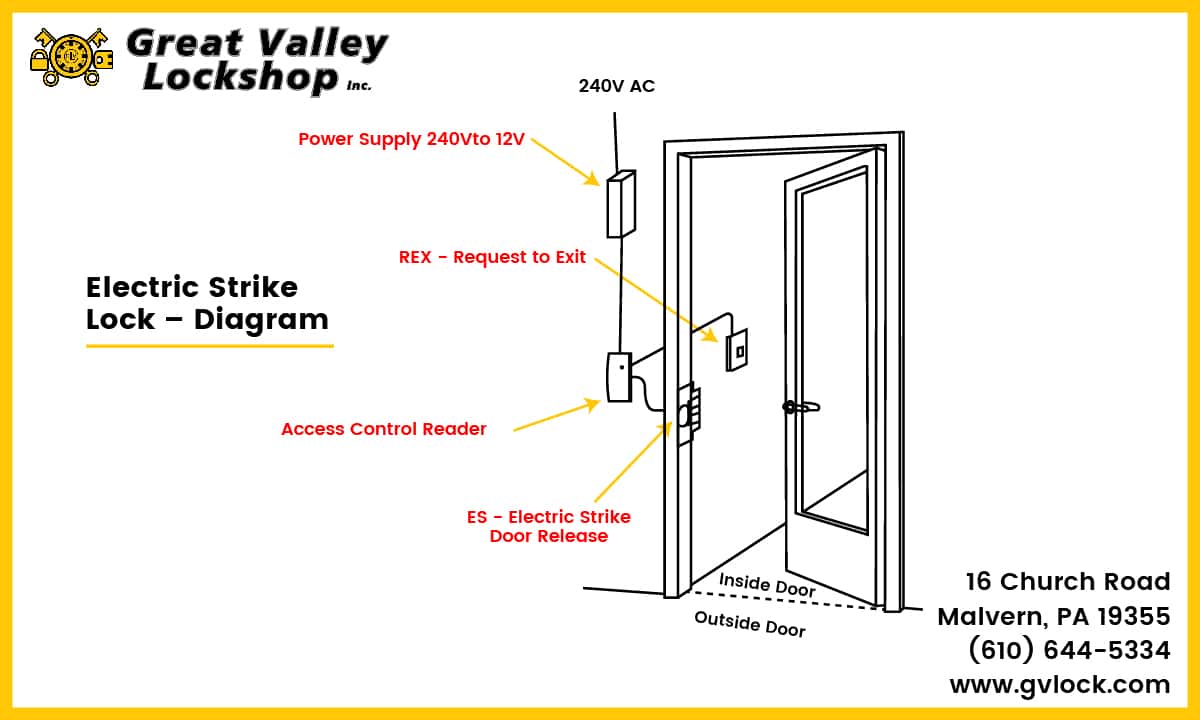 Electromechanical Locks
These standard electrified locks work with an access control system, proximity reader, or remote release. Fail-secure locks, ensure the exterior side of the door is secure when electricity is disengaged. When the electricity supply is working, the hardware enables the door to be unlocked and opened. Fail-safe versions work in the opposite manner. Both types of electromechanical hardware typically allow people to exit the building at any time.
For example, fail-secure electromechanical locks are used on most commercial fire doors. Fail-safe electromechanical locks are used for stairwell doors allowing re-entry.
Electrified Panic Hardware Trim
This outside lever integrated into panic and fire exit hardware works like an electromechanical lock. The lever handle is locked or unlocked through the application of power. The majority of electrified trim models available are fail-secure. This type of hardware is commonly installed on stairwells where the stair-side door should lock and allow remote unlocking in case of a fire.
Fail-Safe Hardware
The following types of hardware are only available as fail-safe options.
Electromagnetic locks
This type of automatic door lock requires electricity in order to stay locked. For that reason, all electromagnetic locks are fail-safe. When power is lost, the door will unlock. Emergency releases are also usually required to facilitate egress in case of an emergency.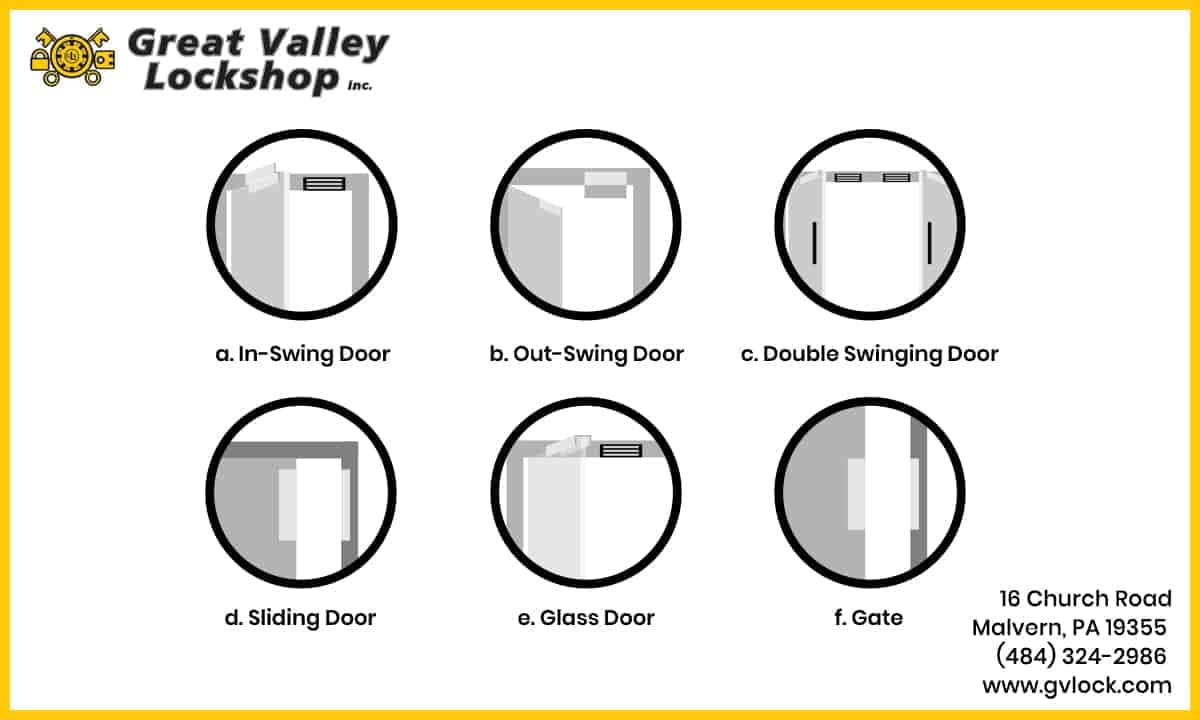 Fail-Secure Hardware
These types of hardware are exclusively available as fail-secure options.
Electric Latch Retraction
Electric latch retraction is a function applied most commonly to panic and fire exit hardware. These devices are always fail-secure. When the power supply is lost, the lock latch moves into place and secures the door. Panic hardware still ensures safe egress however.
Top Commercial Security Solutions – GV Lock
Great Valley Lockshop supplies, installs and repairs a wide selection of commercial locks and access control hardware. Get more information about our advanced entry system solutions and services.
Contact our professional locksmiths at (610) 644-5334 or fill out an online estimate form.