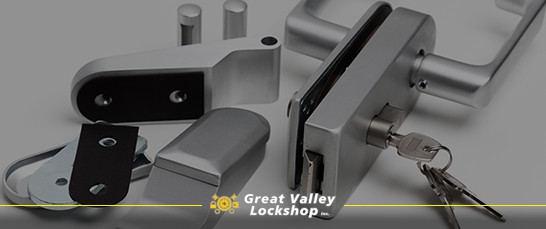 The Testing & Certification Process for Commercial Hardware
Business owners put a lot of trust into the hardware installed on their facilities, offices and stores every day. They can rely on door components and locks thanks to a rigorous testing and certification process. Builders and contractors also depend on lock products that are thoroughly verified in terms of quality, durability and long-term performance.
Learn more about the BHMA testing process and certification standards for commercial hardware devices.
The Role of the BHMA in Commercial Hardware Certification
The BHMA (Builders Home Manufacturers Association) is the main trade association for manufacturers of building hardware in the United States. It's the only certifying body accredited by the ANSI (American National Standards Institute) to set quality and performance standards for commercial hardware. The BHMA is the point of reference in the commercial hardware industry. It has set and continues to enforce 35 standards. BHMA certification standards verify safety and security for products including hinges, locks, emergency exits and exit alarms.
National hardware manufacturers must meet and maintain certain standards to be members of the BHMA. Membership is a highly respected credential in the building industry. This is because the BHMA has nearly 100 years of experience working with building code developers and industry associations to make sure hardware is strong and secure. Today, about 80% hardware producers have earned BHMA membership.
The Process for Evaluating Commercial Hardware
Commercial hardware available on the market in the U.S. is put through a series of specifically designed quality, security and performance evaluations. Then, based on the test results, hardware products are categorized into quality grade levels. Commercial grades certify the strength, durability, function, material and intended application of locks and other products. Finally, they are certified to have the quality and specifications needed for a specific range of applications.
Commercial Hardware Testing
The first step in the process is to have each lock or hardware product evaluated. Submitting a product for testing is done voluntarily by manufacturers. The testing is carried out by an independent testing facility which has been approved by the BHMA. Specific tests are required by the ANSI/BHMA, which also provides a set of evaluation guidelines.
In general, the testing process is supposed to offer assurance of each product's quality, durability and performance for a range of applications. Below is a brief outline of the tests involved for some types of BHMA commercial hardware grading and certification.
Door Hinges
There are light-weight, standard and heavy-weight hinges designed for use with different types of doors. Hinges should be engineered and made to ensure correct function of the door for long-term use. Standard tests evaluate:
Cycles – the average number of uses it can withstand,
Vertical and lateral movement of the hinge pin, and
Vertical and lateral wear.
High-Security Lock Cylinders
High-security lock components need to meet standards for durability, reliability and strength. Electrical high-security cylinders are also evaluated for resistance in case of attempted break-ins. Standard tests evaluate:
Cycles,
Protection against mechanical lock picking,
Protection against electrical lock picking, and
Resistance to magnets.
Exit Devices
This category includes both panic hardware and exit devices installed with fire doors. They are put through trials related to heavy use and withstanding force. Standard tests evaluate:
Cycles,
Force needed to release the door latch,
Resistance to repeated pushing and pulling on the hardware,
Strength of material, and
Fire resistance.
Egress Locks and Latches
Hardware that is certified for use on egress doors must be both reliably secure from the outside and allow people to exit quickly and safely from the inside. Standard tests evaluate:
Cycles,
Ease of egress,
Force needed to release the door latch and unlock,
Amount of torque needed to release the door latch and unlock,
Operation after withstanding force,
Strength of material, and
Fire resistance.
Door Gasketing Systems
Gasket systems are important for their role in sealing the perimeter around a door, filtering light, sound, smoke and fire. In fact, performance evaluation verifies the resistance to air infiltration and resistance of gaskets in hazardous environments. Standard tests evaluate:
Cycles,
Adhesion to the door and frame surfaces,
Smoke and air infiltration,
Strength of material
Fire resistance, and
Intumescence.
Commercial Hardware Certification
The steps for BHMA certification are clearly laid out for commercial hardware manufacturers. Once the required testing has been completed, ANSI/BHMA certification is given to hardware products that meet or exceed the standards. Each product is also given a grade before it is available for sale. Certified hardware devices and their packaging are marked with the correct grade and BHMA certification logo.
To maintain certification the commercial hardware must be regularly checked by the testing facility. The BHMA also performs periodic audits of the manufacturing process. This ongoing process ensures that the locks and hardware continue to meet the certified specifications.
The ANSI requires that testing and certification standards be reviewed and updated at least every five years. The BHMA is also constantly working to develop new standards for commercial hardware.
Commercial Locksmith Services
Contact Great Valley Lockshop for supply, installation and servicing for commercial doors and hardware. Our locksmiths have the experience and skills to assist in a wide variety of industries. Call GV Lock today at 610-644-5334 or get a quote online.